Business
Trump nears legislative victory as tax reform heads to Senate for approval
Donald Trump moved another step closer to signing his huge tax overhaul into law before Christmas as the US House of Representatives gave its seal of approval, leaving only the Senate to decide the fate of the bill.
The Republican-controlled House passed the vote by 227 to 203, and if it is passed by both chambers of Congress, the President could sign the bill into law as early as tomorrow.
The Senate, which is also controlled by the Republicans, is expected to pass the final tax legislation when it votes tonight.
Trump's sweeping tax reforms include slashing the rate of corporate income tax from 35 per cent to 21 per cent.
Congratulations to Paul Ryan, Kevin McCarthy, Kevin Brady, Steve Scalise, Cathy McMorris Rodgers and all great House Republicans who voted in favor of cutting your taxes!

— Donald J. Trump (@realDonaldTrump) December 19, 2017
"On this vote, the yeas are 227 and the nays are 203. The conference report is adopted without objection the motion to reconsider is laid upon the table." – Speaker Paul Ryan announcing the House of Representatives has approved the tax reform bill. pic.twitter.com/U49LQTrnQI

— CSPAN (@cspan) December 19, 2017
"Today, we give the people of this country their money back. This is their money, after all," House speaker Paul Ryan said, according to Reuters.
The nonpartisan think tank Tax Policy Center has said middle-income households would receive an average tax cut of $900 next year, while the wealthiest one per cent would see an average cut of $51,000.
House Democratic leader Nancy Pelosi called the bill a "Frankenstein monster", saying: "This monster will come back to haunt them," she said on the House floor," she said.
Read more: Tax reform "just days away" says President Donald Trump
[contf] [contfnew]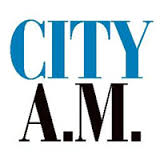 [contfnewc] [contfnewc]
The post Trump nears legislative victory as tax reform heads to Senate for approval appeared first on News Wire Now.