Middle East
Trump team mulls Iran nuclear pullout amid new sanctions
US President Donald Trump delivers a video message during the daily press briefing in Washington, DC (Reuters)
NEW YORK, United States – As Iranian officials said they had quelled an anti-government uprising on Thursday, the Trump administration issued new sanctions against Tehran and cast fresh doubt on a 2015 nuclear deal with the country.
In an op-ed for The Washington Post newspaper, US Vice President Mike Pence said the US was "standing with" Iranians who have been protesting against high prices and corruption in a week of nationwide unrest that has led to 21 deaths thus far.
The Republican from Indiana bashed the seven-nation deal in which former President Barack Obama lifted sanctions in exchange for curbs on Iran's nuclear programme.
"The president declined to certify the previous administration's nuclear deal with Iran, which flooded the regime's coffers with tens of billions of dollars in cash – money that it could use to repress its own people and support terrorism across the wider world," said Pence.
"We have already issued new sanctions on Iran's Islamic Revolutionary Guard Corps, and the president is weighing additional actions to punish the regime for its belligerent behaviour and assault on its own citizens."
One day after Pence's op-ed, the US Treasury Department on Thursday sanctioned five Iranian companies related to the country's ballistic missile programme. Treasury Secretary Steven Mnuchin linked the measure to recent anti-government protests, arguing that Iran ought to spend more on public welfare rather than banned weapons.
READ MORE ►

US sanctions 5 companies with alleged ties to Iran's missile programme
"These sanctions target key entities involved in Iran's ballistic missile programme, which the Iranian regime prioritizes over the economic well-being of the Iranian people," Mnuchin said.
"As the Iranian people suffer, their government and the IRGC fund foreign militants, terrorist groups, and human rights abuses," he added.
The largest wave of protests in Iran since the so-called Green Movement of 2009 and the subsequent crackdown has hastened President Donald Trump's deliberations on whether to rip up the nuclear deal with Tehran that he has long threatened to scrap.
Trump's Twitter blasts
Trump has kept the unrest in the global spotlight by tweeting his support for protesters almost daily since demonstrations began in late December, although he has stopped short of calling for regime change.
In missives to his 46 million followers, Trump blasted Obama's deal for enriching Iran's clerics and, on Wednesday, tantalisingly promised Iranian protesters "great support from the United States at the appropriate time!"
What action he will take is unclear, but the protests play neatly into a timetable of decisions Trump must make beginning next week – chiefly, whether to honour part of the 2015 accord that lifted restrictions on Iran's banking, shipping and energy sectors.
Trump could opt to re-impose the sanctions and risk collapse of the accord, a move that may isolate the US from the co-signatories on the deal – Washington's European allies Britain, France and Germany as well as Russia and China.
The protests and the Iranian government's heavy-handed response gives Trump a chance to spotlight repression by the Muslim clerics who have governed Iran since seizing power from the western-backed Shah in a 1979 revolution.
Trump's attitude
This could persuade sceptical US lawmakers to back new sanctions legislation, or cajole European allies into tougher action on Tehran, such as targeted sanctions against individuals or entities that harm protesters.
"I'm concerned that [Trump] may use this as a pretext not to continue the waivers of the sanctions, even though the two, to my mind, are not related," Barbara Slavin, author of Bitter Friends, Bosom Enemies, a book on US-Iran ties, told Middle East Eye.
"The Trump administration's attitude is that the nuclear deal was a gift to the Iranian regime, and if you have that attitude you can say that walking out is punishing Iran not just for a bad nuclear agreement but for their repression of the Iranian people."
If the US walks out, it isolates itself, not Iran

– Barbara Slavin, author of Bitter Friends, Bosom Enemies
But stepping away from the nuclear deal – which is formally known as the Joint Comprehensive Plan of Action and was backed by the UN and the European Union – would likely undermine Trump's ability to get allies to cooperate on tightening the accord, added Slavin.
"Certainly the Europeans aren't buying that. If the US walks out, it isolates itself, not Iran," said Slavin, who is also director of the Future of Iran Initiative at the Atlantic Council, a Washington-based think tank.
EU alarmed
European leaders are standing by the nuclear deal even as they criticise the crackdown on protests, which erupted spontaneously a week ago in Iran's second city of Mashhad over economic hardship and quickly spread across the country.
"Breaking all contact would lead to the risk of strengthening the extremists," French President Emmanuel Macron said Wednesday. He called for a coordinated EU response to highlight human rights without undermining the Iran nuclear deal.
As Trump mulls what to do over sanctions waiver deadlines, which run from 12-17 January, US lawmakers who support the nuclear accord deal are working harder on new sanctions legislation that would give the president enough political cover to keep the deal alive.
READ MORE ►

US and Israeli embrace of Iranian protests endangers real reform
Senator Bob Corker, the chairman of the Foreign Relations Committee, is driving efforts to broker a cross-party compromise that would tighten restrictions on Iran while preserving the deal, in a way that could be acceptable to European partners.
Corker was set to meet on Thursday with White House officials to discuss Iran. He has been working with Senator Ben Cardin of Maryland, the senior Democrat on the Foreign Relations Committee, for months on the measure but made little progress
Though Iran's protests have been smaller than those over alleged election fraud in 2009, they represent the most sustained challenge to the authority of Supreme Leader Ayatollah Ali Khamenei and the government in a decade.
On Thursday, Major General Abdolrahim Mousavi accused protesters of "blind sedition" and acting as "dupes of the Great Satan" – meaning the US – but added that the small protests had been brought under control with difficulty.
The demonstrations have drawn largely young people and workers but have begun to take in members of the educated middle class that formed the backbone of the Green Movement revolt almost a decade ago.
[contf] [contfnew]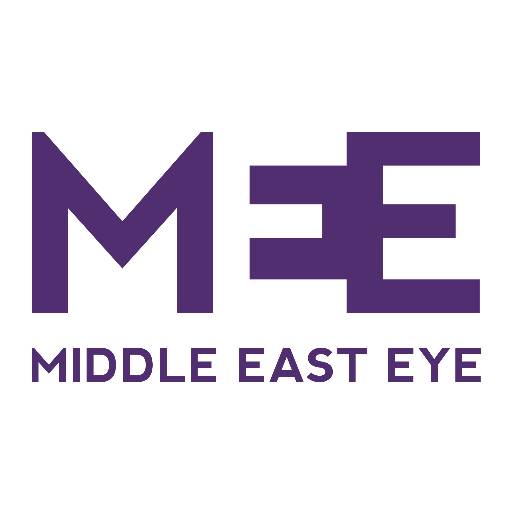 [contfnewc] [contfnewc]