Middle East
UK admits for first time it killed civilian in anti-IS campaign
LONDON – The British government has for the first time admitted causing a civilian death in the Royal Air Force's campaign against Islamic State in Iraq and Syria.
The RAF, which until now has denied UK strikes have hit civilians, said that a Reaper drone which fired on an Islamic State target in Syria earlier this year "unintentionally" killed a civilian on a motorbike as he crossed the target area.
The defence secretary, Gavin Williamson, said the incident was "deeply regrettable", the BBC reported on Wednesday.
The MoD said the death took place in Syrias Euphrates Valley on 26 March when an RAF Reaper drone struck a "terrorist vehicle" with a Hellfire missile.
It now appears that a civilian on a motorbike was killed after they entered the target area at the last minute.
In the first three months of 2018 UK drones fired as many weapons in Syria as they have done over the previous 18 months.

– Chris Cole, Drone Wars
The admission comes as figures seen by Middle East Eye show that UK drones fired as many weapons in the first three months of 2018 as they had fired over the previous 18 months, in a marked escalation in strikes by RAF Reaper drones.
Chris Cole, from campaign group Drone Wars UK, told MEE that the scale of UK operations since 2014 and the recent rise in drone strikes meant that Wednesday's annoucement was "likely just the tip of the iceberg".
He told MEE: "UK drone strikes have hugely intensified in Syria since January. In the first three months of 2018 UK drones fired as many weapons in Syria as they have done over the previous 18 months."
"Despite the MoD insisting that its drones are primarily for surveillance and intelligence gathering, UK Reaper drones have now fired more weapons in Syria than the UK's dedicated bomber, the Tornado."
The revelation from the Ministry of Defence that a civilian has died in an RAF strikes comes after increasing pressure on the UK government to be more transparent on its air attacks in Iraq and Syria.
It has also has prompted a warning from Labour of the dangers of striking targets "with high levels of civilian activity nearby".
'No evidence'
Fabian Hamilton, a shadow foreign office minister, told MEE: "News that a civilian has been killed during an RAF airstrike is extremely concerning, showing the dangers of striking densely populated areas, with high levels of civilian activity nearby."
The MoD had long maintained there was "no evidence" that more than 1,600 strikes since 2015 had caused harm to civilians, in the face of criticism and disbelief from rights and monitoring groups.
The US has admitted that it has unintentionally caused the deaths of more than 800 civilians, while according to the monitor groups Russian strikes in Syria have killed tens of thousands of civilians, with more than 1,200 civilians allegedly killed by Russian action in March alone, a grim new record.
The UK admission will also place focus on RAF air strikes around Mosul last year, after a BBC investigation showed that British jets are likely have been responsible for civilian deaths during the intense bombing campaign to liberate the city from Islamic State.
War monitor Airwars estimated that the US-led campaign to retake Mosul from late 2016 to mid-2017, in which the UK was a major participant, claimed the lives of up to 10,000 civilians, while deaths caused by IS and Iraqi forces brought the total to tens of thousands, according to Iraqi official sources.
Chris Woods, director at Airwars, told MEE: "While the UK's concession of a civilian fatality from one of its air strikes against ISIS [IS] is a welcome step towards greater accountability, we're concerned that it has taken the MoD almost four years and 1,600 strikes before making any such admission.
"Thousands of civilians have credibly been reported killed in Coalition actions to defeat so-called Islamic State – and air strikes remain the primary cause of death. We hope the UK will now properly investigate the hundreds of additional potential civilian harm events its aircraft have recently been implicated in."
Thousands of civilians have credibly been reported killed in Coalition actions to defeat so-called Islamic State

– Chris Woods, Airwars
The UK admission also comes after Middle East Eye revealed last year that RAF jets and drones had dropped more than 3,400 bombs and missiles on IS militants in Iraq and Syria, far more than previously openly declared.
Rights groups said that the vast quantities of ordnance dropped since the start of Operation Shader against IS in 2014 seriously undermined the claim by ministers that the RAF has not caused any civilian casualties in the three-year-long bombing campaign.
The UK is the second largest contributor to strikes in Iraq and Syria after the US, but its first admission of a civilian casualty comes after the US, Australia and the Netherlands all admitted causing civilian harm.
Belgium, Denmark, France, Canada, Jordan, Saudi Arabia, UAE, Bahrain and Turkey all still claim perfect bombing records, alongside Russia, Iran and Israel, according to campaign group Airwars.
Contrast the UK approach – a somber statement to parliament on confirmation of a civilian casualty – with that of Russia and the Assad regime in Syria who are responsible for countless civilian deaths that pass without acknowledgement, scrutiny or regret.

— Deborah Haynes (@haynesdeborah) May 2, 2018
The MoD has repeatedly said it does "everything possible" to minimise the risk to civilians and said that RAF crews used "rigorous targeting" procedures and use of "precision weapons".
But, Airwars says, there are "at least three more known civilian harm incidents in which UK aircraft are strongly implicated".
[contf]
[contfnew]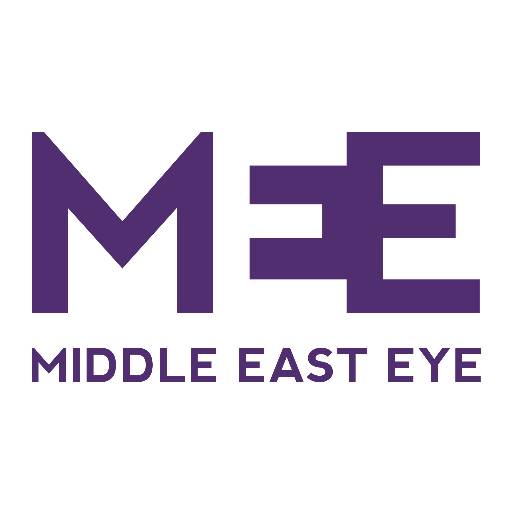 [contfnewc]
[contfnewc]