Business
US bankers retain lead over British in battle of the bonuses
THE LONDON offices of US banks have been paying their senior bankers considerably more than British lenders according to newly-published analysis, with American firms expected to maintain their lead in the upcoming bonus season.
JP Morgan and Goldman Sachs paid their top bankers in the UK $1.5m each on average in 2016, compared with $1m for UK banks HSBC and Barclays, according to Reuters analysis. Some of the data was released by banks only late last month.
The world's biggest bank, JP Morgan, kicks off US results season next week, an important determinant of the size of bonus pools. Bank of America Merrill Lynch (BAML) and Goldman Sachs report their results the week after that.
US banks dominate investment banking fees
Bank
Fees ($bn)
Change (%yoy)

Market share (%)

1
JP Morgan
6.7
16.4
6.4
2
Goldman Sachs
5.9
14.1
5.7
3
Bank of America Merrill Lynch
5.3
16.6
5.1
4
Morgan Stanley
5.1
11.6
4.9
5
Citi
5
24.8
4.8
6
Credit Suisse
3.5
18.3
3.3
7
Barclays
3.4
6.7
3.3
8
Deutsche Bank
2.8
1.7
2.7
9
RBC Capital Markets
2.1
20.5
2.1
10
Wells Fargo
2.1
1.5
2
Read more: Autumn Budget 2017: Hefty bankers' bonuses boosted income tax last year
Alice Leguay, chief operating officer of salary benchmarking site Emolument, told City A.M.: "US banks still pay larger bonuses than European banks".
The dominance of US banks in investment banking fees bodes well for them maintaining their lead over London-headquartered firms. The top five fee-earning investment banks worldwide in 2017 were all US-based, according to separate data from Thomson Reuters published today.
Meanwhile, Barclays, the UK's biggest investment bank fee earner, lost market share as it slipped to seventh place worldwide. Barclays' declining market share came despite a push by chief executive Jes Staley to boost the investment bank operations.
Read more: Here are the 10 UK jobs offering the highest bonuses
Bankers will receive their bonuses this year amid a changing landscape, with regulation and cost pressures changing how bank set their payouts.
Middle-ranking bankers will struggle to gain big bonus payouts, with awards instead going to high-earning star performers, according to recruitment consultants.
"There's definitely a stagnation in the middle," said Darren Burns, director of financial services at Morgan McKinley. "If you're a mid-market candidate there's no movement."
Bankers at around the vice president level have generally seen awards at around 10 per cent of their salary, Burns said, whereas some executive director clients have seen awards of as much as 45 per cent.
One top Asian bank has dramatically changed its remuneration structure to a "work towards" model, where employees are told their potential bonus and what they need to do to reach it at the start of the year, according to Nefino Joannides of specialist recruiter LMA Recruitment.
Read more: Here's how much City bonuses jumped last year
He said: "Within bulge brackets investment banks, we expect this to be a trend quickly adopted throughout the industry, as it offers a certain level of security when managing budgets."
The biggest profit-earners can still expect large awards, with bonuses expected to "fluctuate widely" as banks reward individuals and desks which bring in the strongest performance, according to Emolument's Leguay.
The Reuters analysis of bankers' bonuses shows the payouts enjoyed by senior bankers have also been curtailed in recent years by the EU's bonus cap.
Bonuses have almost halved since the rules were introduced on having to disclose bonuses and ask regulators' permission to exceed bankers' base salaries.
However, Bank of England governor Mark Carney has said the bonus cap could be removed after Brexit for UK banks. He had previously expressed concerns that less variable pay removed the ability of regulators to claw back money in the case of wrongdoing.
Read more: Crystal ball time: We asked the experts what's in store for 2018
[contf] [contfnew]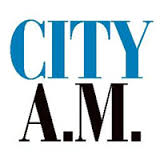 [contfnewc] [contfnewc]