Business
Vince Cable to ask the government to stop any takeover of GKN
Liberal Democrat leader Vince Cable has spoken out against the attempted takeover of British engineer GKN, asking the government to intervene to "ensure this damaging takeover does not happen".
GKN today said it had rejected an "opportunistic" takeover offer by FTSE 250 firm Melrose Industries which valued the company at 405p per share. The move sent shares in GKN up more than 25 per cent, while Melrose's stock was also bumped up more than nine per cent.
Melrose must now make a firm offer for GKN or withdraw its bid by 9 February.
Cable said he would write to Greg Clark, the secretary of state for business, to ask him to intervene to prevent a "massive blow to our industrial strategy".
"GKN is at the heart of the industrial strategy in the car and aerospace industry in the UK," Cable said.
"GKN stands for long term investment in advanced manufacturing whereas Melrose are in the business of short term financial engineering.
The 258-year-old firm employs 58,000 people across 30 countries in aerospace and automotive engineering.
The trade union Unite echoed Cable, calling Melrose's unsolicited bid "predatory" and "destructive", and it said ministers should toughen up UK takeover rules.
Tony Burke, Unite assistant general secretary for manufacturing, said: "Takeovers need to be decided on more than just how much money a hostile bidder can throw at shareholders. The impact on communities and the national interest need to be main deciding factors in takeover bids as is the case in countries such as Holland.
Burke said:
If Melrose's bid is successful it will blow a hole in the government's hope of developing a coherent industrial strategy and signal that government ministers are happy to see yet another British company fall prey to vulture capital.

If the bid isn't stopped it could lead to one of the UK oldest engineering firms being asset stripped, with sites and divisions across the UK being sold off. Unite will be working with all interested parties in halting this destructive predatory bid.
A spokesperson for the Department for Business, Energy and Industrial Strategy (Beis) said the matter was a commercial one for the parties involved.
"Takeovers of publicly listed companies in the UK must abide by the Takeover Code, which sets out an orderly framework for how takeovers must be conducted. Earlier this month new changes to the code were introduced to require earlier and fuller disclosure of takeover plans and to also give companies subject to a bid more time to prepare their response," the spokesperson said.
Read more: This FTSE 100 company's shares are up over 20 per cent – here's why
[contf] [contfnew]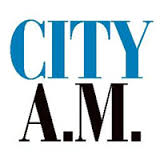 [contfnewc] [contfnewc]