Business
Yesterday's feeble US embassy opening was no less than a snub from Trump
The opening of the capital's new US embassy should have been all cheerleaders and marching bands.
The Americans spent $1.2bn (£880m) on the ultra-secure new building, which includes a moat, a security ditch and a 15cm thick, bomb-proof glass facade.
But after Donald Trump's Twitter outburst last week, in which he mistakenly lambasted Barack Obama for deciding to locate the embassy in an "off" location (it was actually a decision made by George W Bush's government), yesterday's opening was a rather feeble affair. Although it had been suggested US secretary of state Rex Tillerson might cut the ribbon, he had a prior commitment: a meeting with US allies in Vancouver to discuss North Korea. In the end, no formal opening took place and the nearest Trump has got to his new embassy was a waxwork model of the President temporarily appeared outside it.
Trump's tweet understandably provoked a flood of ire from South Londoners, who pointed out the new embassy is closer to Downing Street than its current location in Grosvenor Square. By being one of the earliest occupiers to agree to base itself in the area, it has also helped to bring the £15bn redevelopment of Nine Elms to life: eventually, it will be surrounded by 20,000 homes and millions of square feet of shops and offices, including the UK headquarters of Apple. "If Nine Elms was off-location yesterday, it certainly is centre stage today," said an indignant Ravi Govindia, leader of Wandsworth Council, last week.
Londoners' hurt feelings aside, though, Trump's outburst has left the so-called special relationship in an uncomfortable state. It has been suggested he decided not to attend the launch when his trip to the UK was downgraded from a state visit to simply a "working" visit.
However calmly Whitehall has appeared to react, his decision not to send anyone to the launch of the building will inevitably be perceived as a snub.
Trump's habit of choosing where to visit based on how many people will appear outside waving stars and stripes flags will begin to chip away America's relationship with its allies. Trump is no longer a mere celebrity, he is America's president and his trips abroad should be determined by American interests and not on the size of the crowd he can draw or the calibre of the welcome party. It is time for him to put aside his ego, and begin putting strategic and economic relationships first.
Read more: Five things you should know about the new US embassy and its "off location"
[contf] [contfnew]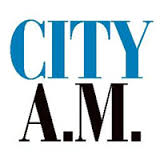 [contfnewc] [contfnewc]