Business
Zero out of 200 employers think the economy will improve in 2018
Employers are fearful of the economic outlook in 2018, with none of 200 employers polled in a widely followed survey foreseeing a stronger outlook in 2018.
Some 51 per cent of the employers surveyed by the Recruitment and Employment Confederation (REC) believe 2018 will be more challenging than 2017, with the remaining half seeing no improvement, according to the poll to be published today.
Employers still plan on balance to bring on more workers during 2018, the REC data will show, with the balance of firms looking to recruit permanent staff remaining positive at 13 per cent.
Read more: People's earnings fell again in October
That finding reflects similar data published yesterday by the Confederation of British Industry, which showed that 51 per cent of firms will grow their workforce in the coming year.
However, both surveys show wavering economic confidence, with real wages still falling and the government yet to agree a definite transition path to the post-Brexit trade relationship with the EU in its negotiations.
Employer confidence in current economic conditions is negative for the fifth month in row, the REC data will show, with a third of respondents believing economic conditions are worsening.
Sustaining employer confidence will serve a crucial role in continuing the UK's relative labour market strength, which saw unemployment remain at 4.3 per cent in October, its lowest level since the 1970s, according to government figures.
REC chief executive Kevin Green noted the number of British businesses planning to employ new workers remains larger than those planning to cut jobs, but warned of an "economic malaise" affecting confidence against a "deteriorating backdrop".
He said: "Confidence in the UK's economic conditions being negative for a fifth consecutive month paints a rather bleak picture. With 2017 coming to an end, it is worrying that so many businesses think mainly of challenges when it comes to next year's economy."
Read more: Full employment has lowered productivity instead of increasing wages
[contf] [contfnew]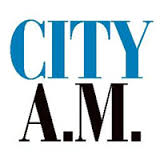 [contfnewc] [contfnewc]
The post Zero out of 200 employers think the economy will improve in 2018 appeared first on News Wire Now.